Asset tracking + occupancy data in healthcare
As with all other non-essential services, our regular operations will be on hold for the next number of weeks as per the Quebec Premiers recommendation. Our team is working from home, as are most of you. #stayhomechallenge 
What's next?
We are now all focused on what we can do to support health professionals and medical equipment managers in any way to help them track the inventory that will be necessary to admit new patients and save more lives.  The value of our technology is also in its flexibility and we intend to assist in whatever way we can.
MySeat has been in contact with healthcare providers to determine how our technology can be best put to use in this time of crisis. We know that tracking resources, such as hospital beds and essential equipment like ventilators, is a great method to measure their usage and consequently, streamline the allocation of those precious resources. Tracking occupancy levels in various spaces can also determine when the next cleaning needs to be done, identifying particularly busy spaces and spaces to put on a lower priority due to inoccupancy.
With a relatively simple setup, our sensors can track the movement of equipment and/or patients with access to a live dashboard. MySeat already has experience in the medical sphere, with clients Mayo Clinic and private companies with medical clinics in-house. Our technology + analytics quickly illustrated the usage and occupation of various spaces. This quick turnaround knowledge greatly improves the use of clients' resources and even feeds new ideas for user-experiences.
What will be our new normal?
Globally, we all have figured out after a few weeks of this pandemic that change is here now. Technology will continue to play an even more important role than ever before in all the spheres of our lives.
IoT data and its capacity to clearly gather, illustrate + illuminate our lives will be here for you, to light your way forward.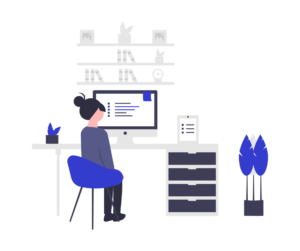 Best wishes from,
Your MySeat team
#cavabienaller